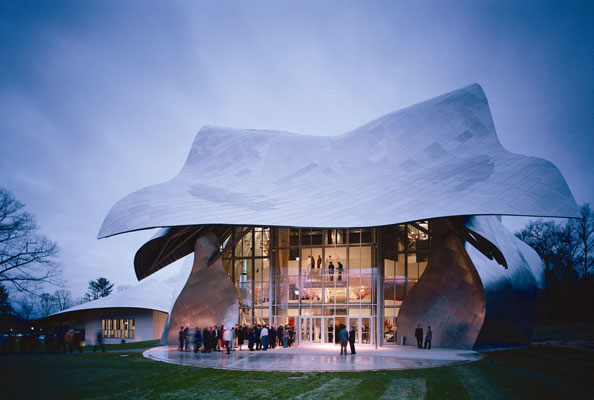 The Richard B. Fisher Center for the Performing Arts at Bard College presents the American Symphony Orchestra (ASO) on Friday, February 24 and Saturday, February 25, at 8 p.m. The concert will be conducted by Leon Botstein, music director, with a preconcert talk by Christopher Gibbs, James H. Ottaway Jr. Professor of Music, beginning at 7 p.m. Individual tickets are $25, $35, and $40. Call 845-758-7900 or visit the Fisher Center website at fishercenter.bard.edu to purchase tickets or for further information.
The program, which features soloist Jiazhi Wang '13, violin, includes Maurice Ravel's La valse, Sergei Prokofiev's Violin Concerto No. 2, and Igor Stravinsky's The Rite of Spring. Stravinsky's life and musical legacy will be the subject of the 2013 Bard Music Festival.
On Friday, April 27 and Saturday, April 28, the program for the final concert of the 2011–12 season features Witold Lutosławski's Concerto for Orchestra, Christopher Brubeck's Prague Concerto for Bass Trombone, Howard Shore's Mythic Gardens, Concerto for Cello and Orchestra (world premiere), and Béla Bartók's Concerto for Orchestra. Featured soloists include Sophie Shao, cello, and Tamás Markovics, trombone.
For more information, contact the Fisher Center box office at 845-758-7900, or go to fishercenter.bard.edu.
Facebook Comments