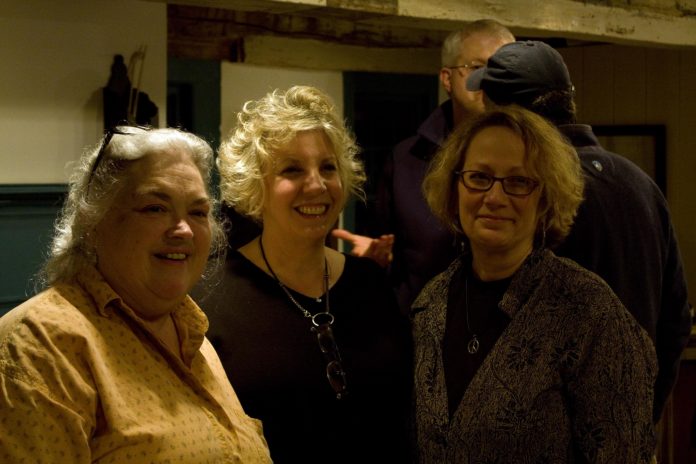 The short but heated campaign for the state's 103rd Assembly District seat ended March 20 with Democrat Didi Barrett ahead by just 154 votes.
Republican Richard Wager managed to carry a narrow majority of voters in Dutchess County. However, Barrett more than made up the deficit with a strong showing in Hudson and the rest of Columbia County.
In local results, Barrett won Red Hook with 56 percent of the votes and Milan with 55 percent, pending an absentee ballot count.
The results of the election are not yet final. About 1,600 absentee ballots were issued and had to be postmarked by election day, but they were eligible to be counted as long as they were received by March 27. The deadline for military ballots is not until April 2.
The number of absentee ballots, and the fact that the Wager campaign has not conceded, means that the election is technically still too close to call at this point. However, more registered Democrats requested absentee ballots than Republicans in the fight to fill the seat left empty when Marc Molinaro became Dutchess County Executive in January.
The incomplete outcome did little to mute the celebratory atmosphere at the Barrett campaign's election night gathering at Red Hook's Elmendorph Inn. As results streamed in, local Dutchess and Columbia County Democrats became increasingly optimistic that their candidate would represent the district in Albany. Barrett did not claim victory, but she thanked her campaign staff, local residents and the labor community for their work and support over the past months.
In a later press release, Barrett said, "The results of Tuesday's election leave me confident that I am the new representative of the 103rd Assembly District. I look forward to the counting of the absentee ballots over the next few weeks without any delay so that I can begin serving my constituents in Albany."
The Wager campaign, however, did not claim defeat. In a media advisory, published late on election night, campaign officials said, "At this point in time, this race appears to be too close to call. In the coming days, the approximately 1,000 absentee ballots yet to be counted will be opened and tallied. At that point, we will know who was victorious. Please stay tuned."
The winner, once certified, will serve out the remainder of the term in the 103rd district seat, and will have to seek reelection for a full term in November. Those elections will take place in the redrawn 2012 Assembly districts, which will feature a radically different political landscape.
Facebook Comments