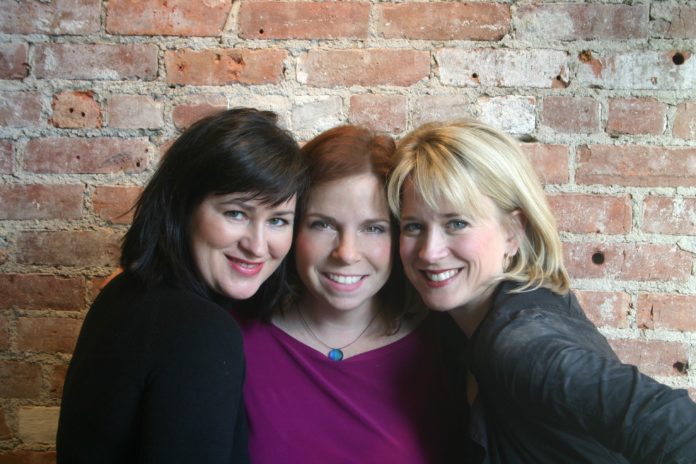 This unseasonably warm weather we're having makes me want to unpack my picnic blanket months early in preparation for outdoor concerts and Shakespeare down in Garrison.
But I'm well aware that I'm jumping the gun.
So while we wait for those summertime pleasures, here are some of the many inside events that can keep you amused and, in some cases, contributing to worthwhile causes.
Here's one instance when some diva behavior might be tolerated: three sopranos with Solaris Voices performing in a benefit for the Center for the Prevention of Child Abuse at the Howland Cultural Center (477 Main St., Beacon). On Friday, March 30 at 7:30 p.m., they will perform a diverse repertoire of songs and arias from Purcell to Puccini to Rogers and Hart. Solaris Voices is a group of accomplished opera and Broadway singers who have come together to share their talents with the community and to shine a light on not-for-profit organizations in Hudson Valley area. Tickets are $30 in advance, $35 at the door, $5 for kids under 18. For tickets and more information, go to www.solarisvoices.org.
Try a new, fun way to get a little exercise in your life: Experience contra dancing at Arlington Reformed Church (22 Raymond Ave., Poughkeepsie) on Saturday, March 31. All the dances are open to the public – no experience is necessary and no partner is necessary. Admission is $10 ($5 for children); the event runs from 7 to 11 p.m. Want more information? Go to www.hudsonvalleydance.org or call 845-454-2571.
Get down to a Latin beat: On Tuesday, April 3 at 7 p.m., Matt Finley and Rio Jazz present its "25th Annual Evening of Brazilian Jazz" in Drumlin Hall at Dutchess Community College (53 Pendell Rd., Poughkeepsie). Enjoy bossa nova, sambas and original compositions by the band members. Admission is free and refreshments will be served. Finley has played professionally for nearly 50 years and has performed and recorded with some of the finest jazz musicians in the world. Call 845-431-8000 for more information.
Now for a softer side: The SUNY New Paltz Department of Music presents "Songs for New Journeys" by Stephen Kitsokos on Tuesday, April 3, at 6 p.m. at the Dorsky Museum on the college campus. The performance will feature theater music for the piano and clarinet, including excerpts from "A Streetcar Named Desire." Tickets are available at the door, and cost $8 to $3. Call 845-257-2700 or go to www.newpaltz.edu/music.
Do a little familial digging: Join former librarian and genealogical researcher Beverly Kane on Thursday, April 5, at 6:30 p.m. at the Starr Library (68 West Market St., Rhinebeck). Learn how to start the search for that family tree, set goals, discover resources at your local library and organize and share your findings. The event is free but registration is required. Call 845-876-4030.
A quick art education awaits you at The Samuel Dorsky Museum of Art at SUNY New Paltz on Wednesday, April 11. The museum presents a Reading Objects Gallery talk with Jaclynne Kerner, assistant professor in the department of art history, from noon until 1 p.m. Admission is free. Call 845-257-3844 or go to www.newpaltz.edu/museum.
Facebook Comments