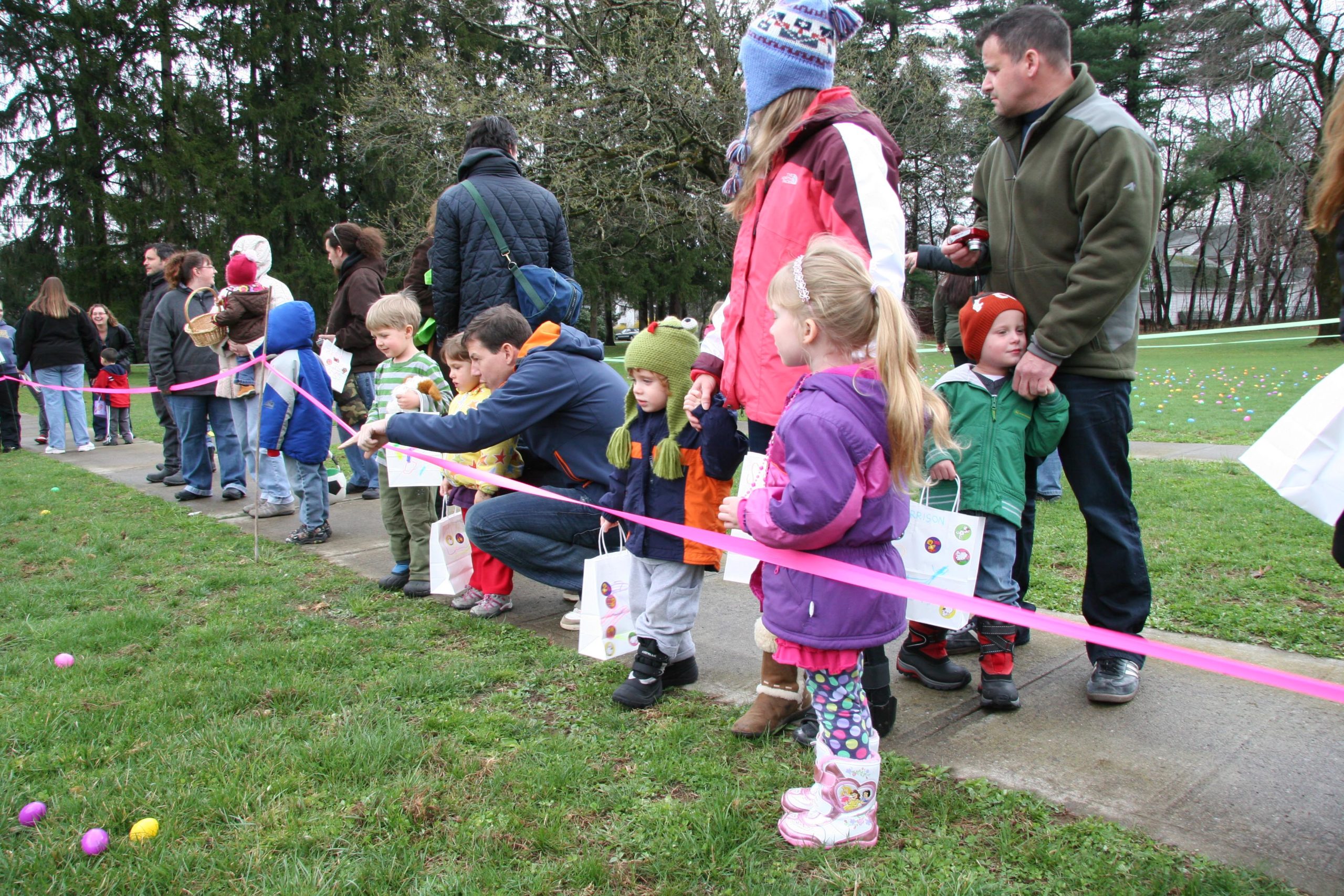 The weather may have dampened down, but the action on the field heated up as dozens of kids enjoyed this year's Egg Scra(m)bble, sponsored by the Village of Red Hook, on March 31.
More than a hundred children and adults arrived at the Linden Avenue Middle School cafeteria to decorate their collection bags while the Easter Bunny made his rounds dancing, hopping, posing for pictures and playing peek-a-boo with the shyest of the children.
At 1pm, everyone filed outside to swarm the east lawn and collect as many eggs as possible. As the name implies, it's not an egg hunt — there's no subtlety involved. Hundreds of plastic eggs filled with various goodies are spread across the grass in two sections: one for younger kids and one for the older ones.
Given a signal, the children rushed the field with camera-toting parents in tow, grabbing as many eggs as they could before they were all gone.
The event went off seemingly without a hitch, thanks to organizers Kim Gomez, Kathy Triebel and Girl Scout volunteers.
Facebook Comments