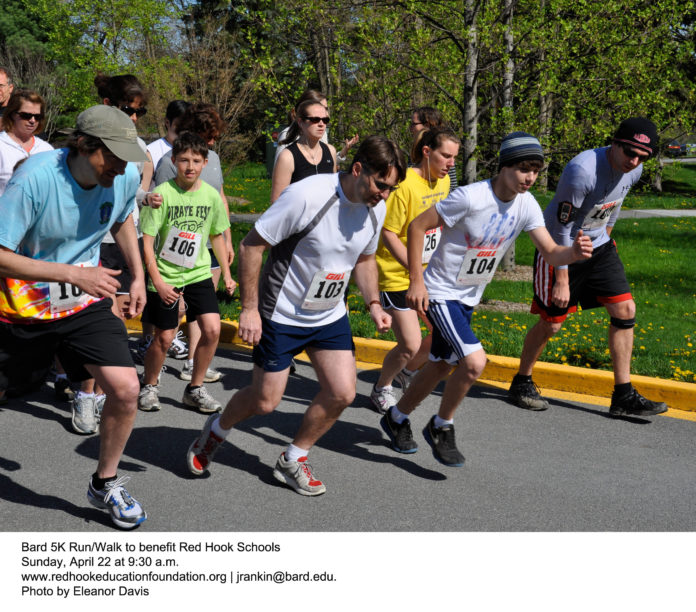 Bard College is holding a 5K Run/Walk to benefit Red Hook schools, on Sunday, April 22. Registration for the "Bard 5K Run to Support Red Hook Schools" begins at 8:30 am in front of The Richard B. Fisher Center for the Performing Arts, and the race starts at 9:30 am. Registration packets will be available at the sign-in desk on race day.
Entry fees are $10 for students; $20 for non-students if you pre-register before April 18, and $25 on race day. To pre-register, download a registration form from www.redhookeducationfoundation.org, and mail it to: Red Hook Education Foundation, P.O. Box 2, Red Hook, NY 12571. For more information, send an e-mail to jrankin@bard.edu.
All proceeds will be donated to the Red Hook Education Foundation and The Red Hook Raiders Sports Club, both of which are independent, non-profit organizations whose mission is to support Red Hook schools. This event sponsored by the Bard Center for Civic Engagement, is intended to mobilize students, as well as the local community, in a grass-roots effort to support local schools at a time when they are facing budget cuts to integral programs. The 5K will take place rain or shine.
Facebook Comments