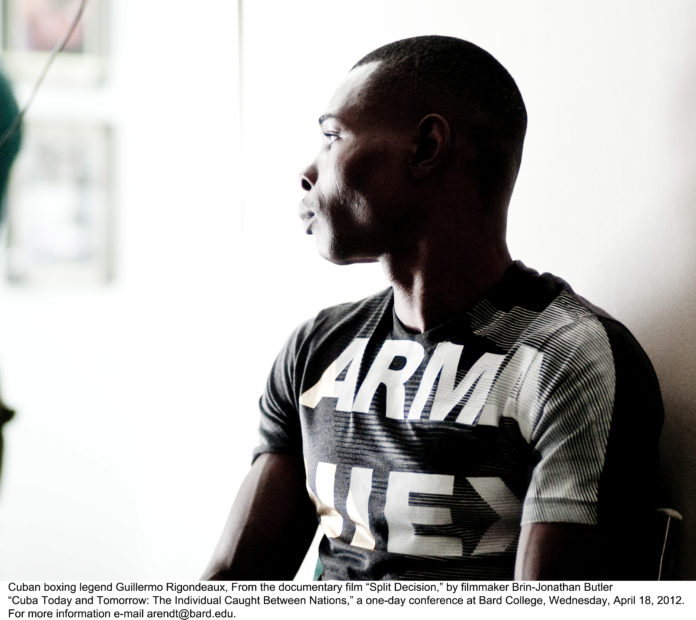 A daylong conference exploring Cuba and its diaspora, "Cuba Today and Tomorrow: The Individual Caught Between Nations," will be held Wednesday, April 18, from 12 to 8 pm at Bard College.
"The goal of the conference is to create conversation about Cuba, raising awareness of the country as an important study in history, exile, and the ongoing question of human rights," said the conference organizer, Edie Meidav, a Bard College writer in residence. "Fidel lies on his deathbed, as ever, and what happens in the next year or two in terms of Cuba's relation to the U.S. and vice versa will exert tremendous force upon our future foreign policy. We in New York, or, more specifically, the Hudson Valley, are not immune to the waves of change which change in Cuba will bring."
Conference highlights include a keynote address by MacArthur Fellow, anthropologist and writer Ruth Behar, who is an anthropology professor at the University of Michigan, and Carlos Eire, Riggs Professor of History and Religious Studies at Yale University and author of "Waiting for Snow in Havana"; a screening and discussion of the documentary film, "Split Decision," about the defection of Cuban boxing legend Guillermo Rigondeaux, with filmmaker Brin-Jonathan Butler; and a panel discussion, "A Death Foretold, Cuba Today & Tomorrow" moderated by Meidav. Participants include award-winning journalist Scott Price, author of "Pitching Around Fidel: A Journey into the Heart of Cuban Sports."
"Given the presence of Butler and Price, the conference offers a lens on the strange international smuggling of sports players, one which is a form of modern-day — and overlooked — human trafficking. So what transpires should prove interesting to anyone interested in either sports or human rights," Meidav said. "Finally, the speakers in the panel represent a full range of political opinion on Castro's Cuba, so there is sure to be some interesting dialogue."
Presented by the Hannah Arendt Center and the Written Arts Program at Bard, the conference will take place in the Bertelsmann Campus Center and is open to the public; no reservations are necessary. For more information, e-mail arendt@bard.edu.
Facebook Comments