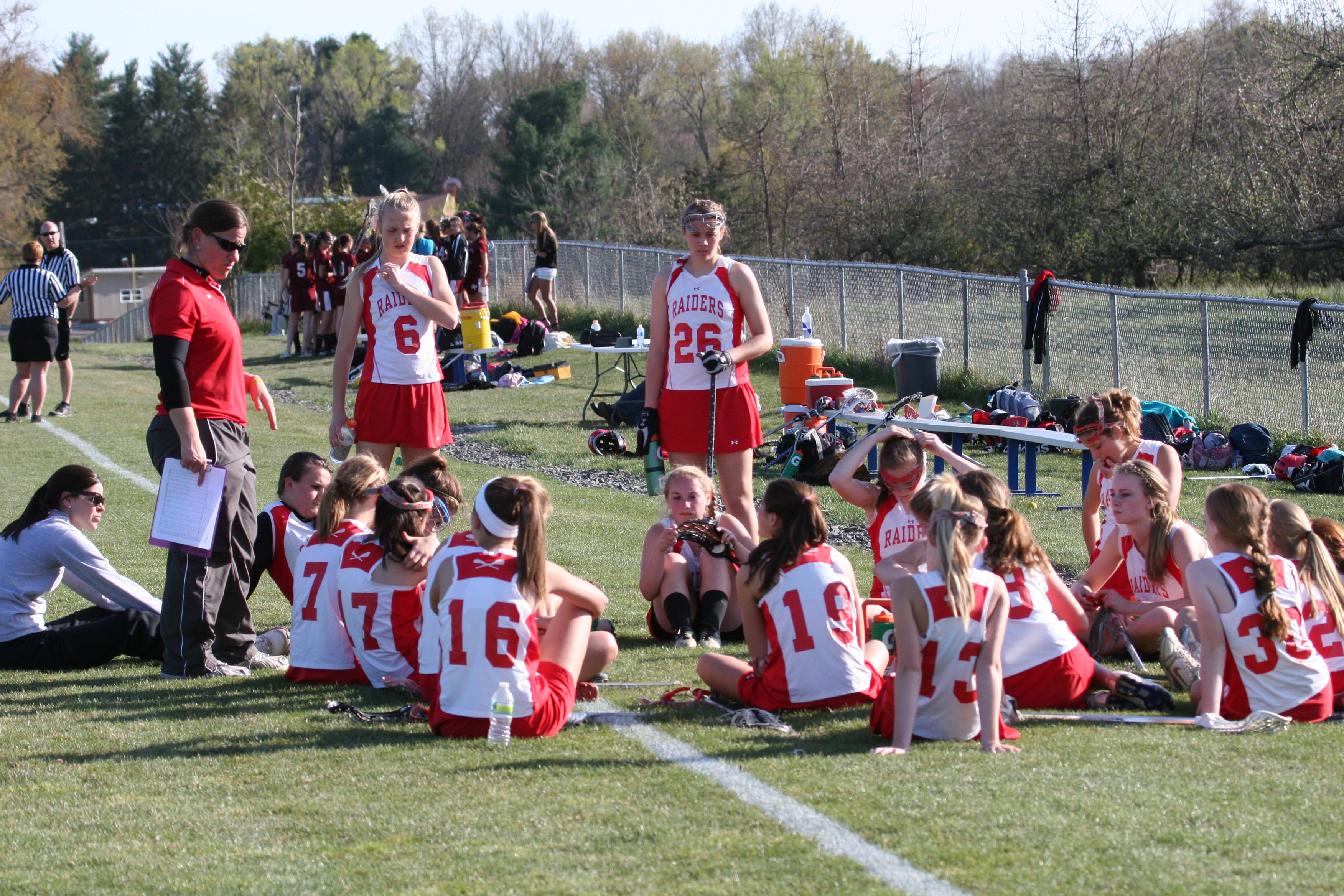 Red Hook girls varsity lacrosse is coming off a monster 2011 season, capturing their first-ever Section 9 Class C championship and contributing hardware to the growing Red Hook lacrosse empire. The Lady Raiders start the new season Fri., April 13, hosting New Paltz.
The Red Hook Observer caught up with head coach Yvonne Turchetti to talk about what's ahead.
RHO: After winning the Section 9 Class C championship, do you think that there's a target on the back of Red Hook girls lacrosse?
YT: I think the idea of a "target" is extreme. We enjoyed some success last year, but 2012 is a new year. And we are focused on the challenges for this year.
RHO: What are your goals for this season?
YT: Our primary goal always is to be better every day. Year-to-year, we want to be more aggressive all over the field: in the attack, in the midfield, and in the defensive end.
RHO: Which teams present the most viable threat to your success?
YT: O'Neill and Burke Catholic, again, will be strong competitors in our section and class. Millbrook also is coming into its own, and I expect to be challenged in those games this year. We also have scheduled three non-league games, one with Arlington and the others with two top teams from Section II — Albany Academy and Glens Falls. We will be challenged, for sure.
RHO: Who are your central returning players? Who is primed for a breakout season?
YT: It's difficult to point to a few key returning players. We are a team, and we play as a team. We have a strong returning senior class, with Becky Fildes, Sophie Laing, Brenna Couture, Insun Hendricks, Victoria Clifford, and Hajar Ismail. The five of them have important roles all over our field. We have a dynamic junior class, which returns starters Daniela Ouro and Caitlin Swanson, both of whom will be critical to our success, along with others who will need to step into bigger roles: Olivia Bemis, Laura Hegstetter, Franziska Carter, and Clare Troy. Our sophomore class returns two starters from last year's team, Lindsay Hobson and Summer Mosher; their experience will be valuable.
RHO: What are the team's greatest strengths?
YT: First and foremost, we are a team. The girls truly believe they are a team, and they act that way. Second, they work very hard, and they want to be better.
RHO: What do you think the theme of this season is?
YT: Again, we aim to be better every day. And we want to be more aggressive — look to score more, look to pressure more.
Facebook Comments