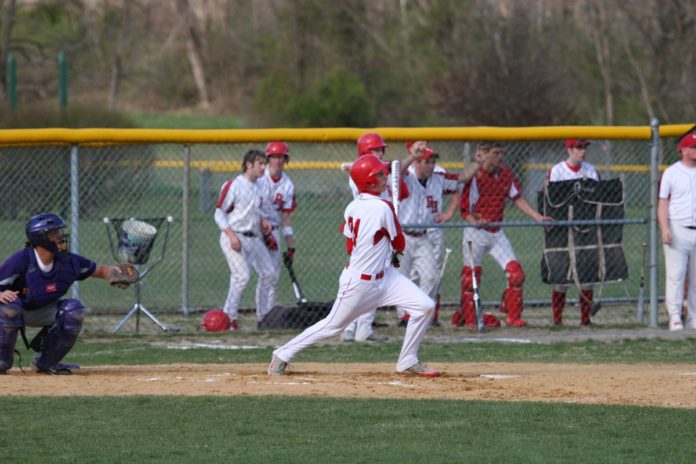 Red Hook High School's Raiders took on Section opponent and neighboring arch-nemesis Rhinebeck on April 3 in an unscored preseason scrimmage at the Red Hook Rec Park.
Red got off to a slow start, failing to convert two routine plays at first, but dialed it in and threw together a seven-run third inning. The Raiders looked strong from all sides, bringing the big bats and taking the Hawks to town with pop-up pitching, as Coach Ron Coon took the opportunity to move through the entire bench.
"We broke all the rules today," said Coon. "Everybody got in."
The Raiders looked poised for their season opener April 5 against Taconic Hills and their home opener against league opponent Marlboro on April 9.
Facebook Comments