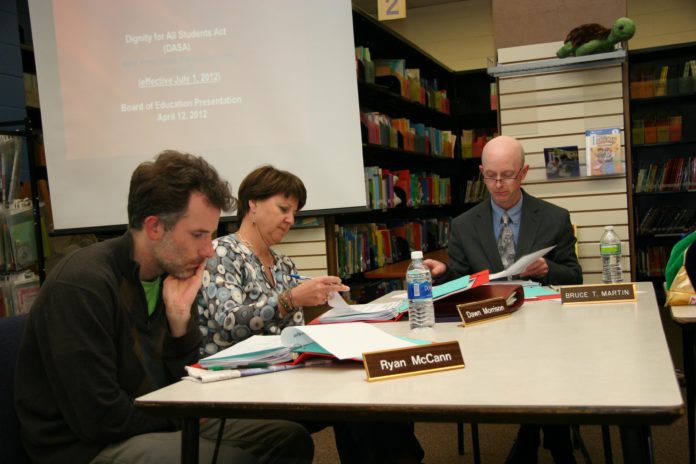 Led by Donna Gaynor in her new role as assistant to the superintendent of Red Hook schools, a task force of building principals is preparing new codes of conduct to comply with a new anti-discrimination and anti-harassment law.
The Dignity for All Students Act (DASA), which takes effect this summer, was created in 2010 to provide a school environment free of discrimination and harassment for all students. The legislative goal is to "foster civility in public schools and to prevent and prohibit conduct which is inconsistent with a school's educational mission."
The act outlines specific areas where discrimination, harassment and bullying will not be tolerated ,including actual or perceived racism, or attacks on, national origin, ethnicity, religion, religious practice, disability, sexual orientation, gender identity or weight. It covers incidents on school property and at school-sponsored functions.
"[The committee members] do not want this to be a DASA policy that we put into place [that's] not something that we live and breathe all the time," Gaynor said in a report to the Red Hook School Board on April 12.
The codes of conduct will be written specifically for the different levels of the schools, which means separate codes for the elementary school and the secondary schools.
"This is very important work, something certainly we'd like to see every district do to the best of its ability without legislation," said School Board President Kelly Mosher. "Of course, with legislation, there are a lot of specifics where we have to make sure we cross our T's and dot our I's, but we look forward to seeing the final product and ensuring that we do the best for our students."
Gaynor said the task force hoped to have the first round of work completed by June for the board's review.
Facebook Comments