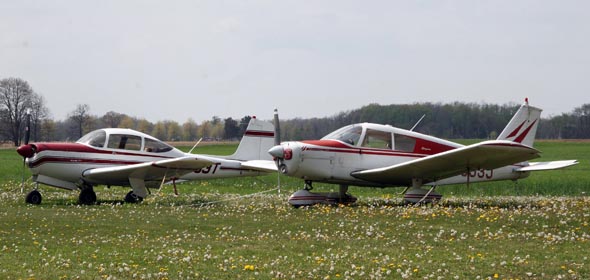 The Red Hook planning board has scheduled a public hearing on granting Norman Greig a special permit for an airstrip on his family's farm between Pitcher and Rockefeller Lane.
Greig presented his new plan calling for a shorter, 2,000-foot long grass landing strip at the April 16 planning board meeting, and told the board that has no plans to alter the runway that already exists on his property.
Last time Greig appeared before the planning board, he was told he would require multiple variances for the 2,400-foot long runway at his Pitcher Lane farm because it is too close to both Pitcher and Rockefeller Lane and straddled two different lots. At that meeting, Greig said he wanted the extra runway length for safety for the Piper 140 and Meyers 200D airplanes he uses.
After multiple visits to the Zoning Board of Appeals, Greig received one variance for crossing the two lots but withdrew his other requests. Instead, he changed the length of the planned runway to 2,000 feet, to keep it more than 300 feet from each road and eliminate the need for the additional variances.
Greig was asked about the shorter runway and its effect on safety by planning board chair Christine Kane.
"Longer is always safer," said Greig. But, he added, "we redid the engine, so it's got more horsepower and so I can get out [take off] at 2,000 feet now no problem."
The airstrip plan still awaits review by the state Department of Transportation and must still be approved by the planning board and the town board.
The public hearing on the special permit application for the airstrip is set for Monday, May 7 at 7:30pm.
Facebook Comments