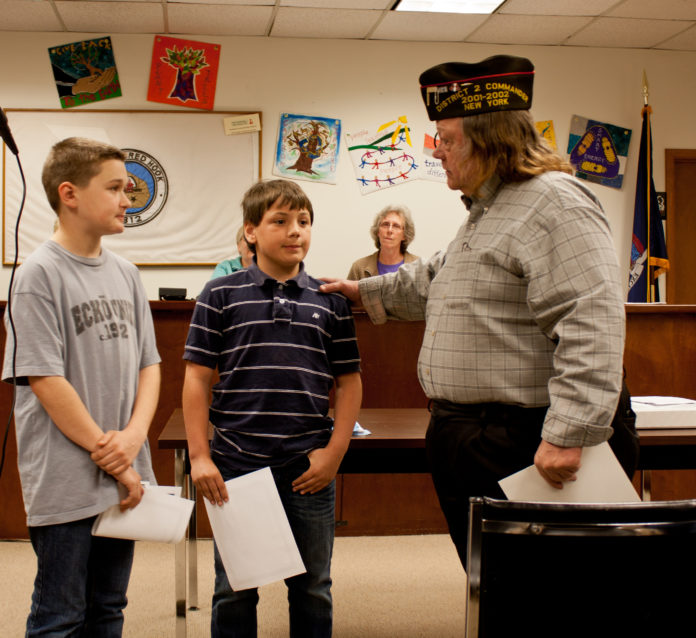 Red Hook students Kyle McCluskey and Hudson Miller have been awarded scholarships to attend a state Department of Environmental Conservation summer camp program featuring instruction on ecosystems and resources.
The town Conservation Advisory Council (CAC) selected the boys based on their written applications, which included several short essay responses. Town Board member and former CAC chair Brenda Cagle said at the Town Board meeting April 10, "Every year we receive a large number of very impressive applications and it is very difficult to choose."
The scholarships are funded by the Red Hook Veterans of Foreign Wars post. Commander of the post Bill Moore was on hand at the board meeting to present the winners with certificates and to offer his congratulations.
"It has been a great pleasure the post has had these many years, giving kids the chance to go to camp," Moore said. "Every year the kids have a great time and come back with a great deal of information."
Facebook Comments