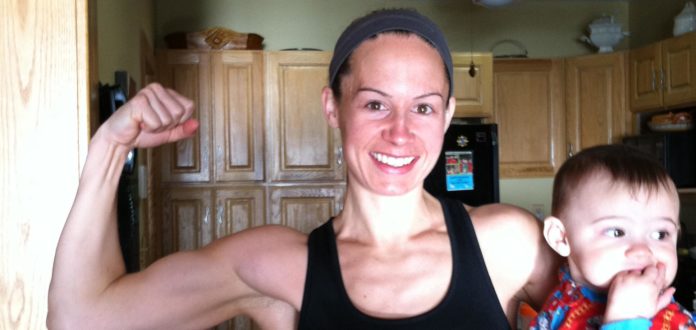 With another northeast winter fast approaching, it's easy to find excuses for not working out. Most of us have very busy lives, and health often takes a backseat to more pressing obligations, like job or family.
Finding the time to get to a gym may seem impossible, but one local Hudson Valley mom has made it her career and mission to make getting fit fun, flexible and affordable.
In Dutchess County, the new Fitness Fusion of the Hudson Valley calls the Red Hook Chocolate Factory its home. This cutting-edge class-based studio, all 1,500 square feet of it, is the brainchild of Liz Cort, a former scholarship basketball player, national level fitness competitor, personal trainer and mother of two small boys.
Her business philosophy is setting a trend in the fitness industry. "Our business is based on knowing our clients, their story, and becoming fully invested in their goals," Cort said. The studio offers industry-leading classes and an "open gym" challenge-of-the-day workout for which clients come in on their own time and perform the daily workout created by Cort and then projected on the studio big screen. If that's not enough, the studio: charges no membership fees, offers online class registration and has a free mobile app to make clients' lives simple and easy.
These are just a few of the many value-added services that combine to make this studio one of the fastest-growing in the Hudson Valley. The intimate studio background displays to motivational quotes and is free of vanity mirrors, lending a fresh, inspiring and welcoming approach to fitness for men and women and athletes.
Keeping fitness fresh, fun and effective is what keeps people wanting more and coming back, Cort said. Fitness Fusion of the Hudson Valley stays on the cutting-edge of what is going on in the fitness industry and that translates into some of the most innovative classes you can find anywhere in the area.
Fitness Fusion of the Hudson Valley has three innovative ways to keep you fit, while having fun and reaching your goals this winter:
Facebook Comments